QUARTERLy marketing TASKS
Schedule These Marketing To Dos in your Calendar Now
If you're anything like me, you have big, confetti-worthy ideas for what you can accomplish in the new year.
But if you're the type to make New Year's resolutions, your chances of achieving them are actually pretty slim. According to Forbes, "Studies have shown that less than 25% of people actually stay committed to their resolutions after just 30 days, and only 8% accomplish them."
Oof. Not a great success rate.
That's why I tend not to make resolutions (after all, "resolving" to do something means you're finding a solution to a problem, not reaching for something greater), but instead, I create a juicy list of goals.
Goals are actionable. Goals break down into baby steps. Goals can be measured. 
If you have lofty visions of what this year will bring, you may have already snagged our Planning Packet and created some goals and action plans of your own.
Even if you didn't—if you used another tried and true planning process—you're ready for your next step: scheduling quarterly marketing check-ins to evaluate your progress!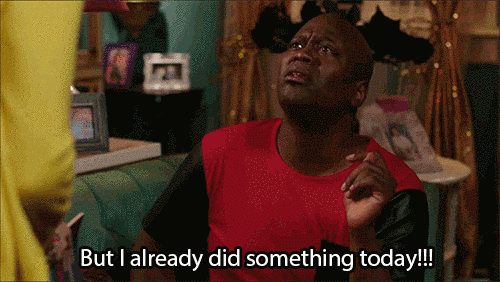 Yesss! Doesn't that sound FUN? 
If you're pulling out a color coded binder right now, let's be best friends.
If you're groaning and sinking deeper into your desk slouch, don't give up on this post just yet. It's not as tortuous as it sounds. 
Adding these "4 A's" into your calendar each quarter should only take a few hours of your time, and will keep your marketing on track, hurtling towards your goals at bullet train speed.
Share & Save this marketing tip!
Pin it, Keep it, Use it, Share it.
Alignment
Your first quarterly marketing task should be to review your yearly goals and see if your day-to-day marketing is still in alignment with your overall objectives.
For example, if one of your goals is to book more family photo sessions, but all of the photos you've shared on Instagram this month are wedding portraits, and you haven't mentioned family sessions in any of your Q1 emails, you've fallen out of alignment.
Good news! There's still time to course-correct and make family sessions a focus in Q2.
(This is also an excellent time to make sure your goals are still in alignment with the life you want to lead. Things change, ideas shift, circumstances evolve, and entrepreneurship allows us to be flexible and change our minds!)
Audience
Speaking of shifting goals—sometimes, we find our services are attracting an unexpected audience.
Are there new ideal clients and customers who've hired you in the past quarter? Can you adjust your marketing to reflect their needs, challenges and desires? Are you still speaking their language on your website, your emails, your social media?
Have you been attracting attention from an audience that isn't a fit? Same thing. How can you adjust your approach to better connect with who is? Where is your ideal client hanging out online or in person, and are you spending quality time there, too? 
Analytics
OK, I hear you. Digging through numbers is one of the things you don't want to do. And you know what? That's fine. But you have to know what's going on with your analytics, so I encourage you to hire someone to do the digging for you. (Maybe a Virtual Assistant?)
If you don't evaluate the numbers, you don't know what's working and what's not. And if you want to make progress or money, I suggest pulling the following data points: 
Average engagement on social: Are more people interacting with and commenting on your posts, videos and links this quarter than last quarter? Which posts are performing the best? Is there a common thread? A lot of people get caught up in number of followers or number of likes, but the number of fans you have doesn't matter if they don't care about what you have to say.
Web acquisition: This is one of my favorite ways to check in on how people find out about my freebies, courses and services. Breaking it into conversions by source is even better. How many of your email opt-ins have originated from Pinterest? From Instagram? How many inquiries came fro Google searches? Etc. Once you know this, you can invest more time and money in what's working best!
Booking or conversion rates: Of all inquiries you've received for your services this quarter, how many turned into clients? How many of the people who landed on your email sign-up page actually signed up? If you sell something in an email welcome series, how many subscribers actually bought that thing and at which stage in the automation series? You only have the power to increase sales if you know where your weaknesses lie. (And if you have super high conversion rates, it might be time to raise your prices!)
Appreciation
Those of you who have been reading my marketing insights for a while probably know and believe that customer and client appreciation is a big deal in your marketing. That's what makes the difference between a satisfied client and an ecstatic one who refers you to all their friends.
If you haven't made an effort in a while, it's time to plan a small gift, thank you or gesture for your past and current clients. (Throw in something nice for your team while you're in the groove!)
Here, Download Our Google Calendar
This calendar already has these quarterly reminders pre-installed, so you'll get an alert if you subscribe! 
Alignment, Audience, Analytics and Appreciation — four ways to check in on your marketing and make sure you're spending time and money and energy on the right tasks to achieve everything you want this year and beyond.
Set these reminders in your calendar now, the first weeks in April, July, October and January!
If you don't know who your ideal client, customer or audience member is, chances are you're wasting every minute you spend on social media, emails and more.
That's why we created a worksheet to help you better understand and locate your ideal audience for every service or product or event you have. Totally free to use again and again!
I strategize, consult and manage digital marketing and communications for small businesses and creative entrepreneurs. I'm based in Brooklyn, because I have a thing for exposed brick, cozy, local coffee shops and the can't stop, won't stop energy of New York.
Because I work with small companies, I get the chance to really know my clients – what makes them tick and how and why they should stand out in a crowded marketplace. A lot of my clients have a smaller staff, a limited budget and are already stretched thin for time. This leads us to tailor marketing strategies and solutions to each company's unique needs and actual capacity.