Make Some Marketing Resolutions
All Entrepreneurs and Small Businesses Should Make These Three Marketing Objectives for the New Year
Share & Save this marketing tip!
Pin it, Keep it, Use it, Share it.
Chances are, there are many things you could do to improve your marketing in the New Year

.
You might be in dire need of a web redesign to better serve your clients and customers. Or you might benefit from some email automations that welcome new leads into your business.
Maybe 2019 is the year you vow to actually pay attention to Google Analytics. (Or to install Google Analytics! Yeah, I see you. Get that code in there.)
Perhaps you need to hire some help with copywriting or video production. Or rediscover the value of Facebook ads after a hiatus.
As the ways we market our work shift more and more towards digital, and the channels we have to show up on keep increasing, marketing your small but mighty operation can feel over-complicated and overwhelming.
If you do anything this year to improve your marketing, please focus your energy on customer service, nurturing relationships and being as generous as you can.
There's a lot of competition out there. The way you stand out is twofold: by being excellent at what you do and by being a total delight to work with.
Here are the top 3 resolutions you should make for your marketing in the new year.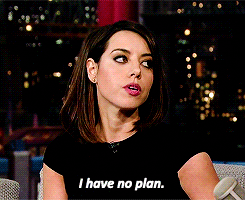 1. Create and maintain a customer appreciation system
Yep. I said system. If you don't create a structure around customer and client appreciation, you won't be able to keep up with this kind of joyful work.
It's the first thing to go out the window when you're busy with projects and sales. But delighting your tribe is the single most important piece to growing it. That's why referrals happen, guys. Because you've given laughter and joy in addition to whatever it is you sell. Create a checklist for each project and sale that includes thank yous, surprise gifts or discounts, silly gifs or whatever else can spark a smile. Set calendar reminders for holiday treats. Put someone on your team in charge of keeping this appreciation schedule.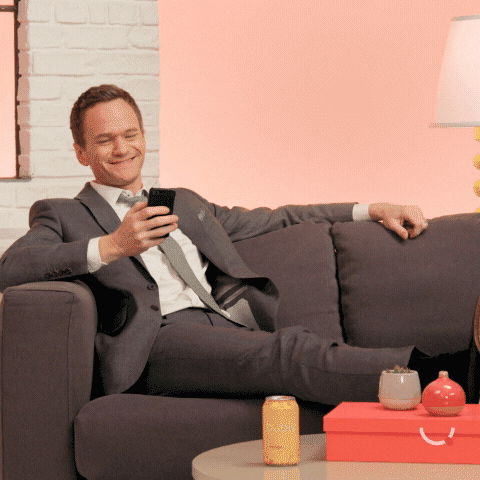 2. Use social media to build community
If you're only showing up on social media just to trumpet your success, sell your wares and post your blog, you're doing it wrong.
Spend more time engaging than posting this year, and you'll see a lot more return. I mean, it's called social media for a reason! It's not announcement media, is it? If you take the time to find your people, and have real conversations with them, you'll not only warm up leads but grow your company through word of mouth. Answer your Instagram DMs, ask questions and share answers, dive back into that Facebook Group you forgot about and make a new connection, band together with some fellow entrepreneurs in similar markets and hold a fun contest together.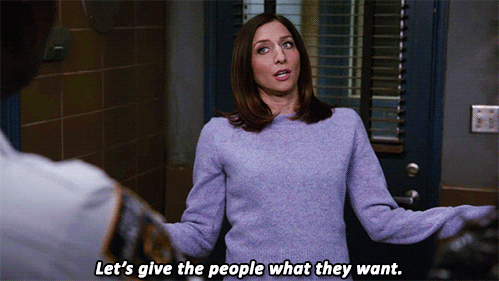 3. Give and share more than you sell
Just like you shouldn't be posting without commenting, liking and engaging with others' posts, you shouldn't use all outlets to sell-sell-sell and nothing else. One of the biggest mistakes I still see creatives make in marketing is simply not showing up unless there's something they want from their following. When you aren't consistent with your communications, people forget about you.
Being generous doesn't have to be expensive. Share behind-the-scenes moments, helpful tips, inspiring messages and creative work, and your tribe will be much more invested when you ask for something next time. And if you know you are the type to disappear unless there's something to sell or ask for, you need to build a plan that ensures you show up in the in-between times.
Totally lost on what to share when there isn't a huge announcement? Take my content marketing class for ideas.
build your brand and skyrocket your success
Binge watch my web design, email marketing and social media master classes.
Your marketing is more than where and when you communicate with your audience.
It's more than acquisition of new leads and pushing traffic to sales pages. Great marketing is ensuring the way people feel when they engage with your brand is something special they can't resist sharing.
Now, tell me in the comments what you can do this week to show appreciation to your clients and customers. One idea. Go. 
If you don't know who your ideal client, customer or audience member is, chances are you're wasting every minute you spend on social media, emails and more.
That's why we created a worksheet to help you better understand and locate your ideal audience for every service or product or event you have. Totally free to use again and again!
I strategize, consult and manage digital marketing and communications for small businesses and creative entrepreneurs. I'm based in Brooklyn, because I have a thing for exposed brick, cozy, local coffee shops and the can't stop, won't stop energy of New York.
Because I work with small companies, I get the chance to really know my clients – what makes them tick and how and why they should stand out in a crowded marketplace. A lot of my clients have a smaller staff, a limited budget and are already stretched thin for time. This leads us to tailor marketing strategies and solutions to each company's unique needs and actual capacity.